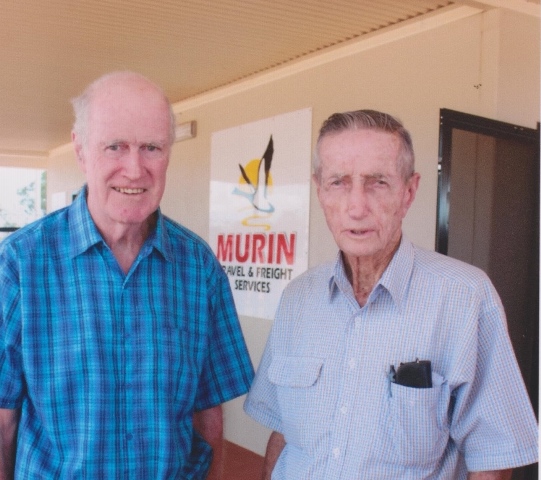 Picture Above: Br Ted Merritt MSC, who obtained his pilot's license at the age of 65 in order to fly for Murin Airways, and Mr Frank O'Donnell, long time director of Catholic Missions and the first General Manager of the newly restructured Murin Airways for many years.
Murin Airways commenced operations in 1970 as a socio-economic enterprise to further the interests of the people of Wadeye.
It provided air transport from Darwin to Wadeye for passengers and freight, including destinations of Daly River, Peppimenarti and Palumpa. After a time Murin ran into financial difficulties and was obliged to cease operations. Br. Ken Gallagher was invited to help rescue the enterprise.
He made radical changes which included disposing of assets, including a light twin aircraft which was unsuitable for the job in hand, and with the help of two competent and dedicated staff, Frank O'Donnell and Bob Tedcastle, pointed Murin Airways in its present direction of being a profitable and vital service to the Wadeye Community.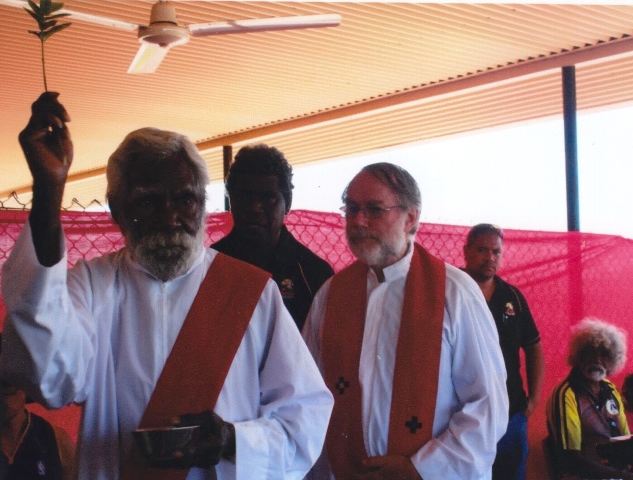 Fr Leo Wearden MSC and Rev Boniface Nyipul Perdjert, the first aboriginal deacon who is from Port Keats.
John Hardy of Hardy Aviation partnered Murin in the reconstructed enterprise, and has been a vital and loyal mentor to the present day.
Now named Murin Travel and Freight Services, it has invested millions of dollars into housing and infrastructure in the Wadeye region.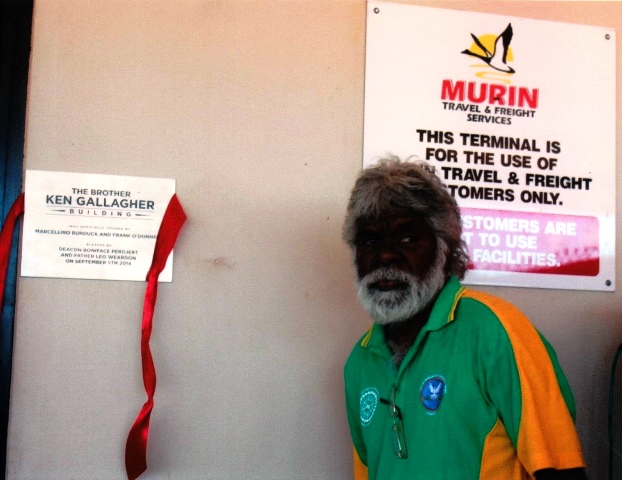 Marcelino Bunduck the agent for Murin at Port Keats for many years.
The newly commissioned 'Brother Ken Gallagher terminal' was built entirely from funds generated by Murin and named in honour of the man whose genuine concern for the people of Wadeye enabled this to come to fruition. The Terminal was officially opened and blessed on Friday, 5 September.
Br. Ted Merritt MSC  (With thanks to Ted Merrit for text and photos, courtesy of Roy O'Neill MSC)
This article was originally posted on www.misacor.org.au